After School PE- Grades 3-4 - 2017-2018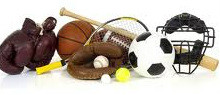 We are once again able to offer an after school P.E. program to our grades 3 & 4 students. From November to January we play volleyball (newcomb version) and in February and March we play basketball. 

We are offering these programs for free, from 3:15 until 4:15 on the dates indicated below. They are open to any student attending Aurora in the specified grades. 

A permission form must be filled out and returned for for any child who would like to participate. Based on past experience we have had to set up several special conditions for participation:


the parent permission form must be signed and returned before a student will be allowed to attend
parents are responsible for their child's transportation home at 4:15 p.m.
siblings of participants are not allowed to watch or wait at school (we do not have supervision for these students and have experienced some problems in the past)
school rules still apply, any misbehavior will result in the withdrawal of this after-school privilege
Here are the dates of the program before Christmas:
Grade 3: Nov. 16, 23, 30 Dec. 7 (always a Thursday)
Grade 4: Nov. 13, 20, Dec. 4 (always a Monday)
Note because of staff meetings and admin. meetings on Wednesdays, we are going to have after school PE on Mondays and Thursdays.
Here are the dates of the program after Christmas:
Grade 3: Jan. 11, 18, 25 Feb. 1, 15, 22 March 1, 8 15, 22 (always a Thursday) 
Grade 4: Jan. 8, 15, 22, 29 Feb. 5, 12, 26 March 5, 12, 19 (always a Monday)