Aurora's Learning Expedition 2017-2018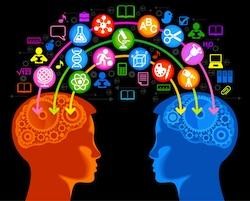 "Get Your Think On" 
Dear Parents/Guardians,
It's important to work on having a well balanced brain. Aurora Elementary invites all students to partake in the Brainiac Learning Expedition to develop a stronger and more powerful brain. Each day students do reading, writing or math for 15 minutes (K-2) or 30 minutes (3-4) guardians will initial a box on the brainiac bingo card. any homework assigned by teachers counts toward the bingo card. Once you have completed a whole brainiac card, bring it in for:
A chance to win books, gift cards and other items
Bringing your class closer to being the Brainiac Champions of Aurora School and win a special prize. This prize includes having a money tunnel in your very own classroom and a pizza party!
"Brainiac Bucks" which is equivalent to 10 House League tickets. These house league tickets count towards your house school team: blue, red, green and yellow. 
The More Logs Handed In, The More Bucks Received!!!
| | | |
| --- | --- | --- |
| 1st | 10 tickets |   |
| 2nd | 20 tickets |   |
| 3rd | 30 tickets |   |
| 4th | 40 tickets | Book Prize |
| 5th | 50 tickets |   |
| 6th | 60 tickets |   |
| 7th | 70 tickets |   |
| 8th | 80 tickets | Book Prize |
 ***NOTE: Only one box can be filled out per day on the Bingo Card even if your child reads for longer than assigned sections.
"Get Your Think On"
Writing: We have some extraordinary writers in our school. If a student has produced a special piece of writing including: poetry, a story, a song etc. you can submit the piece to the Brainiac committee and we will place it on display to share with our learning community. We love to celebrate our hard working students!
Math: In order to provide fun options for families to work together on math skills the Learning Expedition suggests you:
check out websites such as: http://bedtimemath.org/bedtime-math-for-families/ to cover math concepts in a fun way
ask your child's teacher for math game suggestions appropriate for their grade level
 Reading: Research suggests home reading is integral to student achievement and confidence. Parents, if you would like additional books to read with your child at home please talk to one of our librarians. They are happy to lend out more than the two books students can take out weekly at their assigned library exchange.
Thank you for your attention to this exciting program,
Sincerely,
The Learning Expedition
If you have questions contact Mrs. Harley at michelle.harley@wrsd.ca
Fact: Most people are either more "Left Brain: others are more "Right Brain"
         What type of brain best represents what's in your noggin?